Royal Weddings have traditionally been lavish affairs, complete with processions, carriage rides and hoards of watching public. Princess Beatrice, however, who announced her engagement to Italian millionaire Edoardo Mapelli Mozzi last month, is reportedly opting to forgo such flourishes in favour of a more modest event.
Meet Italian millionaire Edoardo Mapelli Mozzi: Princess Beatrice's fiancé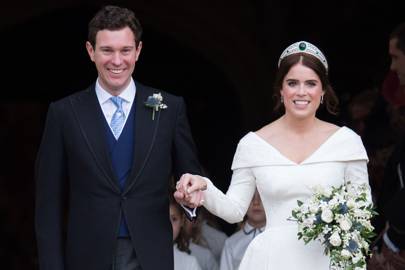 It emerged last week, however, that Beatrice's big day will be privately funded. This marked departure from royal tradition has set the tone for next year's event. While the last three Royal Weddings have taken place at St George's Chapel, after initial conjecture that Beatrice's ceremony might be at Westminster Abbey, or even in Italy on account of Mozzi's Italian heritage, new reports suggest that the wedding will take place at a smaller, privately-hired venue. The couple are also thought to have turned down a carriage and a procession and may be opting for a reception in a marquee at Beatrice's parents' home, the Royal Lodge at Windsor.
Princess Beatrice's wedding is set to be privately funded
This is not the first divergence from tradition for the betrothed couple. Mozzi was previously engaged to architect and designer Dara Huang, with whom he has a two year-old son named Christopher Woolf, or Wolfie for short. In a distinctly modern move, Beatrice will therefore be first among the young royals to acquire a stepchild through marriage. It also emerged last week that Huang has been invited to the wedding, where her son Wolfie will be Mozzi's best man.
A source told the Mail Online that in light of the three recent Royal Weddings and Mozzi's familial circumstances, 'Beatrice might just feel something more low-key might be more fitting.'
As disappointed as ardent royal fans may be to miss out on a lavish event next year, the move is sure to be popular among those critical of the Royal Family as a drain on public funds.
Please update your ads.txt file